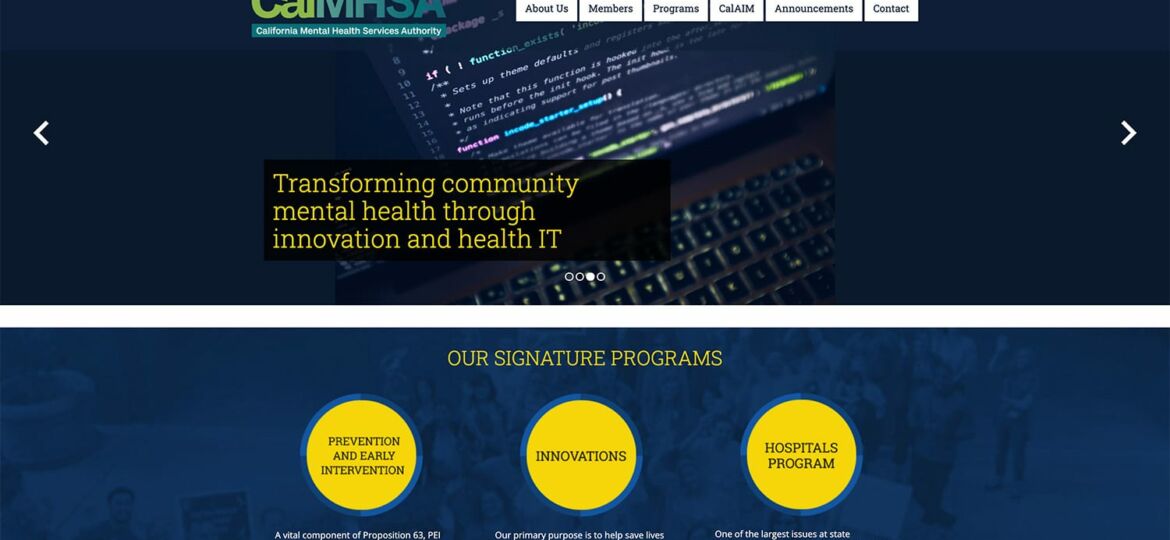 We are honored to have been working with CalMHSA.org since about 2016 providing ongoing maintenance such as: wordpress security, wordpress back-ups, wordpress software updates, day to day maintenance and emergency wordpress support.
CalMHSA serves California counties and cities in the delivery of mental health and supportive services. A nationally recognized leader, CalMHSA inspires the service community through its commitment to results and values. Successful statewide and regional programs enable the voice of many to be heard.
We provide wordpress design and development on an ongoing basis. On a daily basis we assist with WordPress support for troubleshooting issues that may come up or solving problems that come up for content creators working in wordpress admin is all part of the process.
WordPress website accessibility is fine-tuned, maintained and monitored daily for compliance against WCAG and ADA guidelines.
It's a pleasure working with the California Mental Health Association and we look forward to helping them continue to improve their online presence into the future.