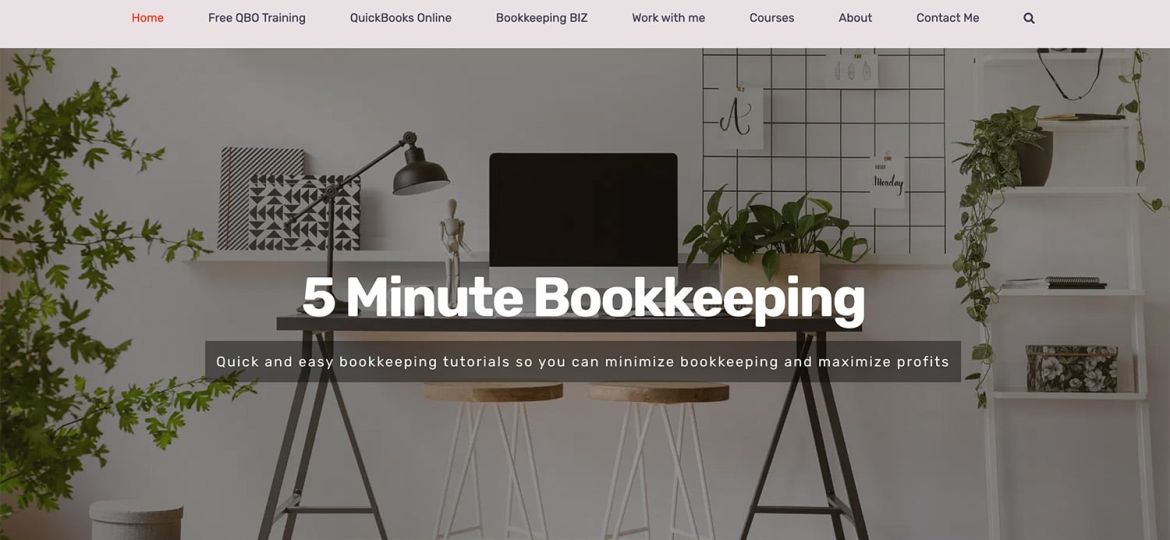 We happily welcome 5 minute Bookkeeping to our WordPress Maintenance Plan family… 5 Minute Bookkeeping's website at www.5minutebookkeeping.com is impressive and provides a solid service to their clients with quick and easy bookkeeping tutorials so you can minimize your time spent dealing with bookkeeping which I'm sure everyone can appreciate.
5 Minute Bookkeeping really does provide a high quality offering especially with their Training Academy. Really impressive, and really honored to be on board to assist with their online venture moving forward.
They are currently signed up to our Essential WordPress Maintenance Plan and we are covering all their basic ongoing needs including wordpress backups, wordpress maintenance, wordpress support, wordpress security, and all the other day to day needs of a busy wordpress website.
Thank you for entrusting us with your website and we look forward to working together into the future.