Do you need WordPress help?
Total WP Support has WordPress packages that cover:
WordPress
Support
WordPress
Maintenance
Fix a hacked
WordPress site
WordPress
Ecommerce Support
Cleaning up malware
on a WordPress site
We specialize in WordPress support services for small to medium sized websites.
Our Monthly WordPress Support Plans provide total peace of mind… a solid team taking care of everyday maintenance & ready to provide support services as needed.
WordPress Maintenance Plans
Essential Services
INCLUDED IN EVERY PLAN
Every WordPress website has the same set of basic needs.
We have grouped these needs into six essential services and included them in all our plans.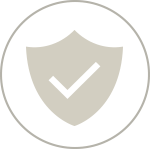 WordPress Security
Our proactive approach to security combines Firewall, hardening & fixing potential threats before they become a problem. More About WordPress Security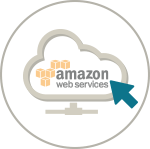 WordPress Backups
Rock solid, cloud-based back ups of your entire WordPress website is the cornerstone of disaster recovery and peace of mind. More About WordPress Backups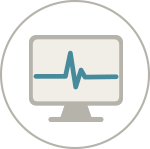 WordPress Support
Excellent customer service never goes out of style! We take pride in providing the best WordPress support in the industry. More About WordPress Support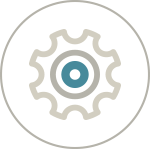 WordPress Updates
Keeping your software up to date is the most powerful way to secure your site and stay on the cutting edge of new technology. More About WordPress Updates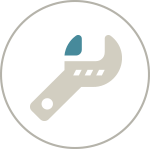 WordPress Maintenance
Keeping your website running smoothly and looking great amidst a world of software, device or browser updates. More About WordPress Maintenance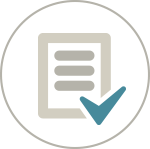 24/7 Monitoring
Be the first to know when your website is offline and take comfort in knowing you have a team of experts to get you back online fast. More About Uptime Monitoring
Our WordPress Maintenance Plans
Our WordPress support service allows you to spend more time running your business and less time worrying about your website.
Essential Plan
Includes All

Essential Services:

Weekly Back Ups

Security & Malware Scans

Free Malware Cleanups

Uptime Monitoring 24/7

Wordpress Updates

Maintenance & Bug Fixes

Support (email)
Premium Plan
Includes

Essential Plan Plus:

Daily Back Ups

Dedicated Account Manager

Google Analytics Support

Monitor & Fix Broken Links

1 Small Job / Month

Priority Support (email or chat)
Professional Plan
Includes

Premium Plan Plus:

Real Time Back Ups

Staging / Development Site

Performance Monitoring

Unlimited small jobs (1 job at a time)

1 Publishing Job / Month

VIP Support (email, chat or phone)
Add eCommerce support to any plan for an extra $60/month
Frequently Asked Questions
Do you offer a 30 day money back guarantee?
Yes! We offer a 100% refund if you aren't happy with your maintenance services in any way. No questions asked!
We also have no time based contract requirements. Our clients stay with us because they love our customer service, technical understanding of Wordpress and get it done attitude!
Do you offer bulk discounts for more than one site?
Each Wordpress Maintenance Plan covers one Wordpress website.
We do offer bulk discounts for more than one site.
Please email [email protected] or call 1-800-985-9860 and let's work out a deal you can't refuse!
What does Publishing cover?
Publishing covers the creation of new content on your website such as a new blog post, a news article, a new product, a new page a new photo gallery, you name it. Publishing is a specialty here at Total WP Support. Our publishing team makes sure your new content is:
search engine (seo) friendly.
images are resized and compressed for the web.
videos can be embedded from YouTube, Vimeo, etc.
valid html and css.
accessible to people with disabilities.
no spelling mistakes.
Can I change my plan to a different one if needed?
Of course, you may upgrade or downgrade at any time. We'll adjust the remainder of any given month pro-rata and you're on your way.
What if I want to cancel my subscription?
You are free to cancel your plan at any time. People stick with us because they love our support and care we provide for their website. Our Wordpress Maintenance Plans have no intention of keeping you stuck in anything you don't need or don't want. Just write us an email or give us a call.
How does the staging/development environment work?
The staging / development site is normally used in two cases.
1. For any new web development that could cause a negative effect to the user experience we'd do that work in the dev site and once approved we'd move those changes/new features over to the live site.
2. If there was a problem with an update that was causing issues to the user experience (that we couldnt fix in less than a few minutes), we'd immediately roll the site back to the latest stable version so that the live site was fully functional again. Then we would do the testing and fixing of whatever the issue was on the staging environment. In this way, the amount of potential downtime is minimal (less than five minutes in most cases).
Professional Plan users can optionally have updates performed on staging server first and then do the updates on live once tested and proven stable.
What passwords do you need to get started?
To be able to manage all aspects of a Wordpress website for our clients we need access three things:
Administrator level access to Wordpress Admin.
You may either create us a new account or you can provide us with your admin account details and we will create our own admin user.
Your Websites Database
You can provide either Cpanel/Hosting or phpMyAdmin access. If you provide Cpanel/hosting access, this covers both the (2) and (3).
Your Websites Files.
SFTP (secure file transfer protocol) gives us access to directly manage all the files that make up your WordPress website.
In general, people give us two things; their WordPress admin credentials and their hosting account admin credentials and we are on our way!
We always create our own users for accessing different areas, so that we don't have conflicts with password resets and also so that its easy to remove those users should our services no longer be needed.
Lastly, we take security very seriously here at Total WP Support and take extreme care with our clients confidential information. All access points use double authentication for access and no passwords are sent via email, ever.
We also understand how  much trust it takes to share this level of access to your website with us and we don't take this trust lightly.
What is included in the Performance Optimization?
A website that loads quickly is important for your users and search engines such as Google also include website speed as a factor in how they rank your website. A fast site is especially important for your mobile users, a growing audience.
As part of Professional Plan and above, we include some key performance optimization to help your site load faster. These include:
Install and configure a caching plugin.
Optimize/compress your websites images.
Remove unnecessary plugins and themes.
Monitor website speed and make recommendations for improvement.
My website is hacked! If I sign up to a plan will you fix it?
Yes, we offer free website restores and malware clean ups for our maintenance plan clients and we extend this offer to new sign ups.
The only catch is that a minimum six month subscription is required to qualify for the free cleanup.
Learn more here about our malware website fix options for new clients.
Do maintenance plans include SEO?
Our maintenance plans are focused on the maintenance of your website and in-depth SEO is outside the scope of a maintenance plan.
SEO Plans are available separately and compliment our Wordpress Maintenance Plans.
Our Wordpress maintenance plans are one part of total Wordpress support. We follow best practices to enhance the SEO in everything we do as part of your maintenance plan. Some examples are:
when we add images we add alt tags (alternative text for search engines and disabled users).
we make sure your website has a good quality SEO plugin in place (we use SEO by Yoast).
we make sure your site is able to be indexed by search engines.
we add an xml site map to help search engines spider your site.
we keep your site running smoothly and loading fast.
If you're ready to take your site to the next level please consider our Monthly SEO Plans!
How do you define a small job?
A small job refers to any new feature, minor modification or web development task estimated to take less than 30 minutes.
Examples are adding a new logo, changing the colour of text in your main menu, swapping an image on a page, etc.
Anytime a job request exceeds 30 minutes we have two options:
If the job is definitely going to take more than an hour to complete we will quote the amount of time required to finish the job and with the clients permission we will finish the job at our discounted hourly rate of $99/hour. For our quotes we always stick to our quoted time even if we spend more time than quoted. And, if we take less time than anticipated, we bill the lesser amount.
If the job is going to take around an hour to complete, then we look at the clients small job usage over the last few months, and in most cases we just get the job done for free.
What's your turn around time on small jobs?
We aim to have small jobs finished the same day they are requested. If a job is high priority you can let us know this when you submit the task and we'll make sure its done on time.
"I would, without reservation, recommend their maintenance services to ANY small business owner!"
On a 5 star scale, I'd rate their support 10 stars.
Mike Bleier, Owner, www.greenercleaner.net
I've signed on with a wordpress "maintenance package", and I literally could not be happier with that decision. They have been totally amazing to work with, they are always available, respond quickly, and are so technically competent to be able to do whatever changes I've needed. Total WP Support continues to go above and beyond every time.
On a 5 star scale, I'd rate Total WP Support 10 stars.
I would, without reservation, recommend their services to ANY small business owner!
Your company is a true class act and goes above and beyond to help your clients!
Our website was hacked with malware and we had no back up of our website. It was a difficult situation, but Total WP Support was there to help us through the process of a manual clean and partial website rebuild to restore the damages.
In the end, we had our website back online quickly and we were so pleased we signed up to a maintenance plan and haven't looked back since.
Thanks Total WP Support!
Street Smart Kidz of Canada have used the members of this team for our 11 years of existence. They keep us up and running when schools and parents need us most. They keep us hip and fashionable when Child Safety isn't really a hip and fashionable topic. They make us look good when in real life we are one day away from a "walker & depends". If they would just come over and vacuum once in awhile it would be a product I'd buy stock in"! Until then, they are still, far and away, the only team I would trust Canada's #1 Child Safety Website with.
Impressive customer service!!!
Thank you for completely removing the malware from my website. Clearing the blacklist warning "This site may be hacked" from Google, and then going the extra mile to restore my search engine rankings was more than I expected.
I signed up to a Wordpress Maintenance Plan and not only do they take care of all the ongoing maintenance, it's great to know that the website is now secure and being monitored so the damage caused by malware won't happen again.