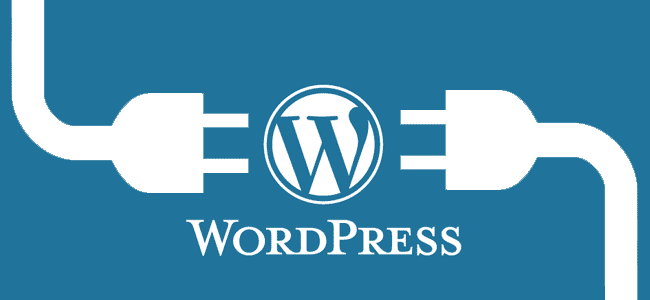 [et_pb_section admin_label="Section" fullwidth="off" specialty="off"][et_pb_row admin_label="Row"][et_pb_column type="4_4″][et_pb_text admin_label="Text" background_layout="light" text_orientation="left" use_border_color="off" border_color="#ffffff" border_style="solid"]
Here at Total WP Support we get lots of enquiries about WordPress.com Support and how to contact support at WordPress.com.
We do not provide support for WordPress.com websites, but we are providing this article as helping hand for those of you using wordpress.com and looking for wordpress.com support.
To be clear, we only provide WordPress support for WordPress.org websites that are self-hosted and not on the wordpress.com network.
The difference between a self-hosted WordPress installation and a wordpress.com WordPress website is a very common point of confusion, especially for those that are new to WordPress.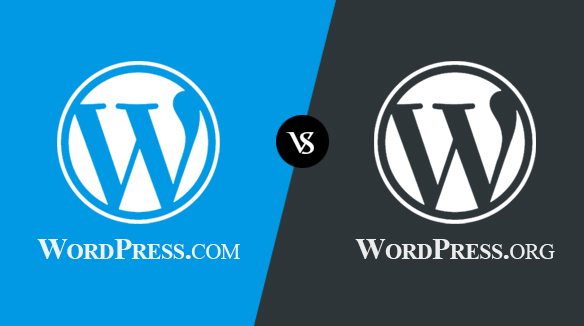 So, what is wordpress.com?
WordPress.com is a commercial site where you can host your own site for free or as an optional paid service for some extra features, such as support. With wordpress.com option, its an extremely easy to set up, its fully managed, but it comes with some very important limitations such as not being able to install plugins, limited themes, customization restrictions, etc. If you are just getting your feet wet with WordPress, don't have much technical experience, and don't need to customize your website then a wordpress.com site is likely a good fit for your initial needs.
And, what is wordpress.org?
WordPress.org is where you can grab your own copy of the WordPress software for free and install it with the hosting company of your choosing. You are also responsible for choosing a domain and connecting this to your hosting account. With your own word press install comes full control of your WordPress website with zero limitations, but with this power also comes the full responsibility of managing your website on your own. WordPress.org being free open source software also has limited support available.
How to know if your site is running wordpress.org or wordpress.com?
If you aren't sure if you have a wordpress.com website you can start by asking yourself if you having a hosting account with a company like godaddy, hostgator, bluehost, etc. If yes, then you most likely have a self hosted wordpress installation. If you dont know whether you have a hosting account or not, a quick whois.com search on your domain name will tell you definitively whether you have a wordpress.com website or not. Go to whois.com, do a whois search on your domain using the search bar in the top right and if the Name Server points to wordpress.com then you know your site is a wordpress.com website. If the Name Server says ANYTHING other than wordpress.com then you have a self hosted wordpress website.

Ok, so I have a Self Hosted WordPress.org Website and I need WordPress support!
Option #1: Paid WordPress Support Services with Total WP Support
If you have a WordPress.org self hosted Word press website and need support you are in the right place! We can provide you with support services for your wordpress website. We have our monthly WordPress maintenance and support plans available, or we can provide WordPress help on an hourly basis as well.
Option #2: Free WordPress Support
If you want free support or want to do this on your own the WordPress.org community is also available. Please see the WordPress.org Support Forums or view the WordPress.org Official Documentation. Theres also lots of great tutorials from around the web, www.wpbeginner.com is a great place to get started. Lynda.com also has excellent tutorials and reasonably priced.
I have a wordpress.com WordPress Website and need Wordpress support
Unfortunately, we don't provide support for WordPress.com websites, so we'll do our best to get you in the right direction so you can resolve your problem as quickly as possible.
#1: Generally, people that come to us needing WordPress support for their wordpress.com website have been locked out of their account.
The first step is to try to reset your password. When you trigger a password reset it will send an email to your inbox of the email address on file for your account. The email will contain a link that when clicked will bring you to a page where you can reset your password. Sometimes, people don't get the email even after checking their spam folder. Sometimes, people can't remember or don't have the email address anymore that is registered for their account. In these cases you need to go to the WordPress.com Account Recovery page and follow the steps there to try to regain access to your wordpress.com website.
#2: If you just need to contact wordpress.com support:
Firstly, they DO NOT HAVE TELEPHONE SUPPORT. They have several other forms of support though, some are free and some are paid upgrades. For a full list please go to the WordPress.com Support Page. If you want to pay for the upgrade, the wordpress support live chat access provided by WordPress.com is a good option if you cant handle waiting for the tickets response time, which can take easily 48 hours for a response when things get busy. Lastly, be sure to check out the Help! I need WordPress Support on wordpress.com page for a full list of wordpress.com support options.
If you are unsure whether you have a .org or .com WordPress website feel free to give us a call on 1-800-985-9860 or email us at [email protected].
Happy WordPressing!
[/et_pb_text][/et_pb_column][/et_pb_row][/et_pb_section][et_pb_section admin_label="Section" global_module="4175″ fullwidth="off" specialty="off" transparent_background="on" background_color="#f0f7f8″ allow_player_pause="off" inner_shadow="off" parallax="off" parallax_method="off" padding_mobile="off" make_fullwidth="off" use_custom_width="off" width_unit="on" make_equal="off" use_custom_gutter="off" module_class="sub-heading-bg" background_image="//totalwpsupport.com/wp-content/uploads/2013/01/header-bg-2.jpg"][et_pb_row global_parent="4175″ admin_label="Row" make_fullwidth="on" use_custom_width="off" width_unit="on" use_custom_gutter="off" padding_mobile="off" allow_player_pause="off" parallax="off" parallax_method="off" make_equal="off" parallax_1="off" parallax_method_1="off" column_padding_mobile="on"][et_pb_column type="4_4″][et_pb_text global_parent="4175″ admin_label="Wordpress Maintenance Plans Title" background_layout="light" text_orientation="center" use_border_color="off" border_color="#ffffff" border_style="solid"]
Call 1800 985 9860 for WordPress Support
[/et_pb_text][/et_pb_column][/et_pb_row][/et_pb_section]