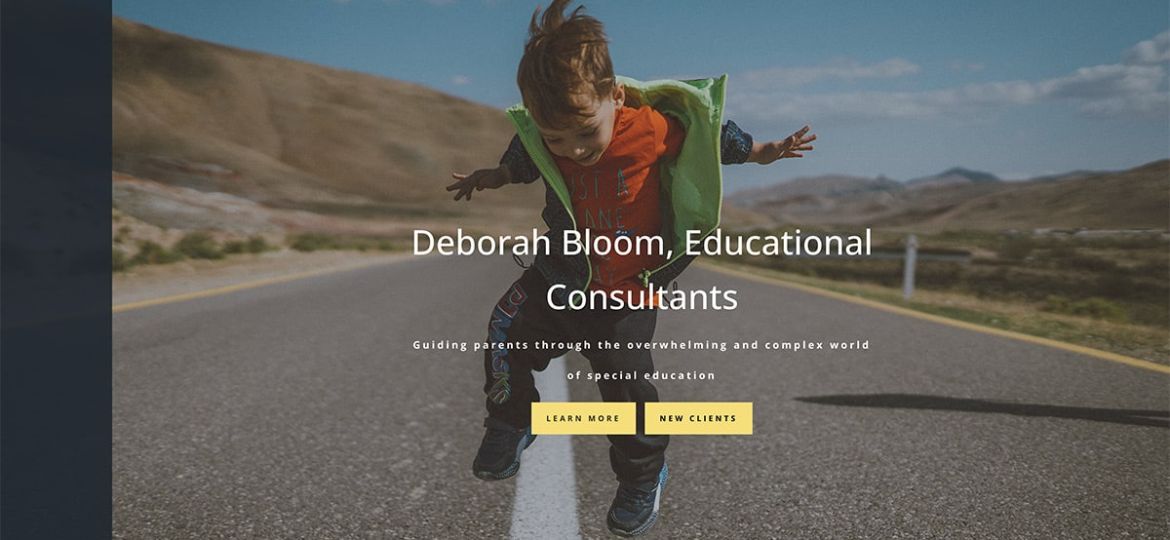 It was a pleasure working with Deborah Bloom Educational Consultants on their new WordPress website. 
Their original site was a very dated old html website, that they were not able to edit themselves. The new website takes the original branding and some of the best features of the old site, but in general is a completely new website built on the WordPress platform.
The website is live and can be viewed here: https://deborahbloomconsultants.com/
During the development process, they decided to sign up to our WordPress Hosting and our Essential WordPress Maintenance Plan so we look forward to taking care of this site into the future : )
Thank you for an enjoyable project and we are so happy with the final outcome.