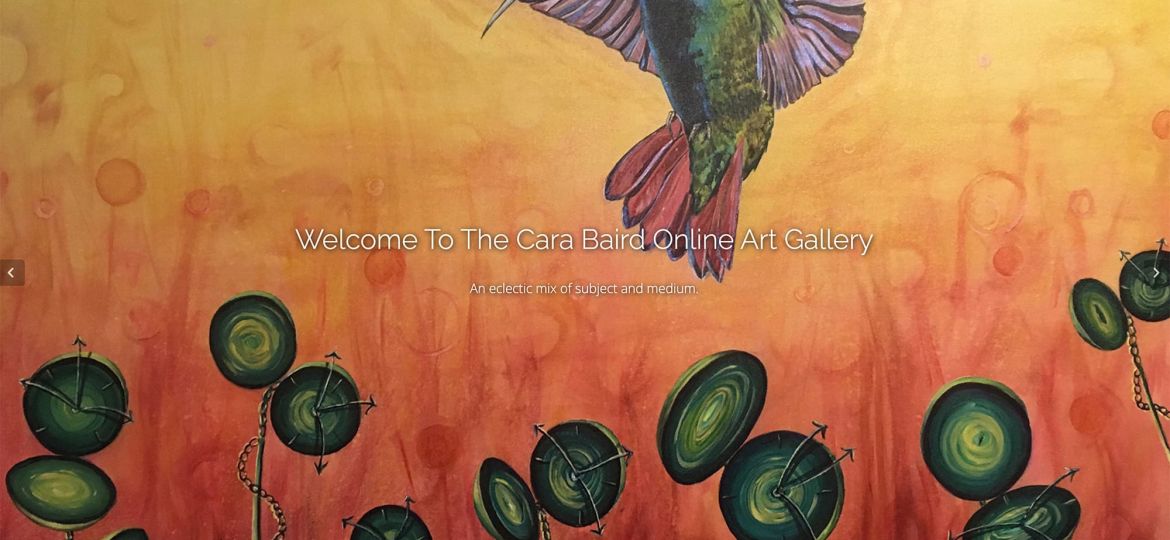 It's always a pleasure designing an artist WordPress website, especially for a local Comox Valley artist.
Cara Baird is a contemporary canadian artist. Her art is available for view on her wordpress website located at www.carabaird.ca.
Total WP Support has been providing wordpress maintenance and support for Cara's website for many years and we especially enjoy providing support and maintenance for her wp website as it is always evolving alongside her artwork.
If you're looking for a local Comox Valley wordpress developer to help with your next wordpress project please let us know, we would love to meet you and hear about your wordpress website goals. We provide comox valley hosting for wordpress websites as well if needed.
WordPress provides the perfect platform for showcasing an artist's work. We have used some of the great features of WordPress such as being able to zoom in on the artwork to inspect the details right down to the brush strokes. If you are an Artist and looking for a website we highly recommend WordPress as your first pick for best results. WordPress is highly customizable both visually and in the features offered making it easy to match your artistic style to compliment your brand/image/style.
Website design for an artist is one of our favourite wordpress projects as it is often very creative and allows us to push the limits of WordPress to really bring out the character and style of the artist in their personalized wordpress website. Providing ongoing wordpress maintenance is icing on the cake for us as we get to continue watching and being part of their evolution as an artist. Here in the Comox Valley we have many local artists and we are hoping to work with more comox valley artists needing a wordpress website in the near future.
Also keep us in mind for wp support and wp maintenance for your wp website!
Thanks Cara!