Google has announced that they are changing how URL's are displayed in search results, so we are preparing for this change, to make sure your website is ready.
We don't want you to be caught off guard. So, it's time for this months Total WP Support "Tweak of the Month"!
This latest Google Update brings two new features to search results listings pages: Site Names and Breadcrumbs.
The Site Name is replacing the Domain Name in the search results.
So, instead of a search result showing the domain as: "www.yourwebsitename.com". Soon, it will only show the site name as: "Your Website Name".
The good news is that its pretty easy to provide a Site Name of your choice.
And it's much better to provide the name you would like listed, instead of leaving it up to Google to decide.
Let's get this updated on all our client websites as soon as possible.
Here is a before and after example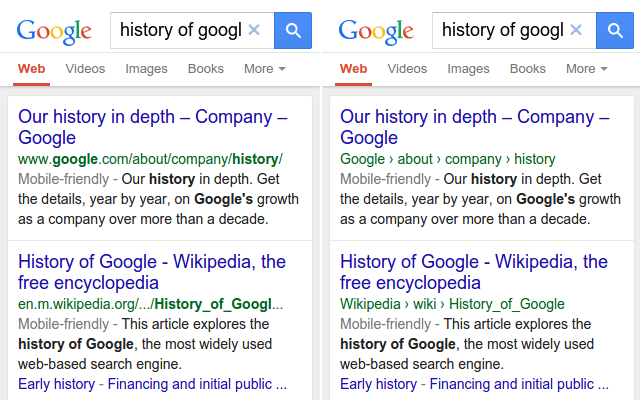 Ready to have this Tweak completed on your site? Great! TWS Tweaks are completed at the end of each month.
If you have any questions or want to discuss this tweak please say hello at:
About Total WP Support's Tweak of the Month
At Total WP Support we take a proactive approach to managing client websites. As the internet environment constantly evolves, we are always adapting to make sure client sites are in the best position to meet the new challenges and opportunities.
Our "Monthly Tweaks" are completed on the last day of each month for all our maintenance plan clients.
And, don't forget, clients can also request an unlimited number of tweaks for their own sites!
If you would like to sign up for maintenance & support you can view plans on our WordPress Maintenance Plans Page.